Complaint! Are your Customers Giving you the Thumbs Down?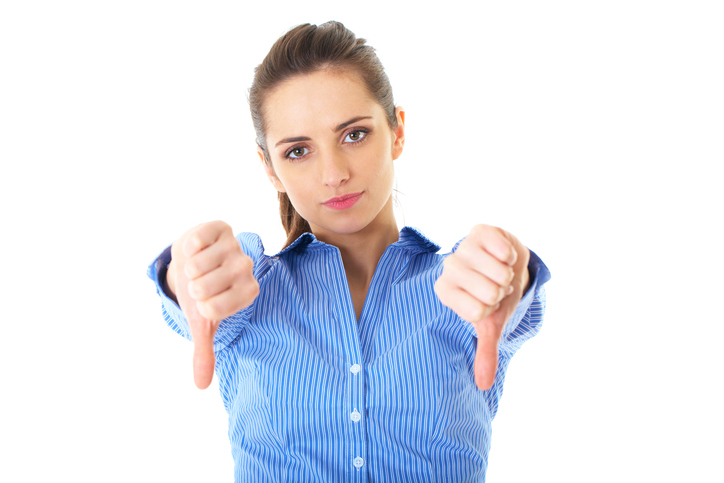 Are your employees mishandling the response to a customer complaint?
How many valuable customers lost through the lack of good customer service training?
Can you afford to miss out on important customer feedback?
Or do you give your customers good reasons to be promoters of your business through good customer service
Lack of Training
One of the problems many businesses have is their front-line staff have little or no training in the initial response to deal with a customer making a complaint.
Most generic courses available online and group courses teach customer service and how to solve a complaint.  They don't just teach the communication skills to deal with the initial response in order to preserve the business relationship, get important feedback and satisfy the customer that someone has listened to them
Whether the complaint is resolved or not, the initial response is critical as it can set the tone of the complaint process.  Depending on the employee's response the tone can be nasty or nice and in some cases, it can be the difference between resolving the complaint amicably or going to dispute.  A dis-satisfied customer also tells friends and business associates.
Why is it important to effectively respond and deal with complaints?
Firstly, to maintain a good business relationship so they will continue to deal with your business.  It is easier to keep customers than get new ones.
Secondly, if a customer is dis-satisfied with the product or service they will not pay.  This in turn will affect the cash flow of the business and possibly its reputation.
Visit the Queensland Government Business website for advice on managing customer complaints
QLD Government Business website – managing customer complaints
Responding to Customer Complaints course
Your employees can learn effective communication skills specifically to respond to a customer making a complaint, by enrolling in the Biz Skills online lecture course Responding to Customer Complaints
Go to the course page to watch a preview video and download the detailed course content